---
Facility Overview
Click on each room to find out more.
Retort Room
Our retort equipment in this room will provide for the commercial sterilisation of food to extend its shelf life and storage in ambient condition. In this process, food is packed and heated within flexible retort pouches.
Equipment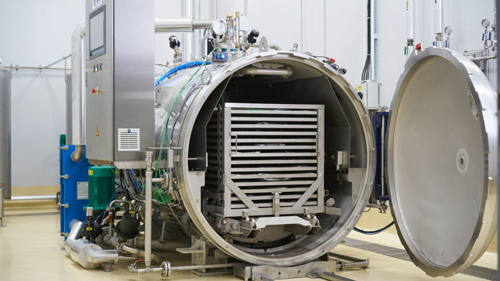 ---
Horizontal Retort with Agitation System
Specifications
Bi-Process: Steam/Air or Steam/Water Spray
Rocking system to enhance penetration of heat
Capacity:

Diameter 1400mm, 2 trolleys of trays
Each trolley can stack up to 15 trays
Dimension of each tray : 800 mm x 750 mm
Get in Touch
We look forward to serving you and your food innovation needs.
Reach out to us for a discussion at hello@foodplant.com.sg.